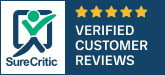 Thank you for visiting the premier place to shop for the latest Hyundai model lineups for sale in the Murray, Salt Lake, and Sandy, UT areas, otherwise known as Murdock Hyundai!
At our dealership, we care about two primary goals. The first is to keep our new inventory fully stocked with the hottest Hyundai vehicles on the roadways today. We also want to keep our used inventory overflowing with popular pre-owned models. Just to summarize, our first goal is about the cars. Our second goal, however, is about you. We want to win over every customer who visits our dealership with personalized customer service. In other words, we want to build authentic long-term relationships with you. First of all, the better we know you, the more we can help you to identify the right new or used vehicle to suit your needs. Second, we want to be there for you after you've purchased a vehicle from us, whether that means providing you with routine maintenance in our service center or just offering you some friendly automotive advice. Visit Murdock Hyundai in Murray, UT today, and see why you'll have "No Regrets" when you do business with us!
New Inventory
Hyundai is known throughout the automotive world for creating some of the most innovative, stylish, and dependable vehicles available. We've been familiar with many Hyundai vehicles over the years at Murdock Hyundai, and the model lineups just keep seeming to improve with each new year. Right now, there are two Hyundai sedans in our new inventory we have to tell you about. These are the new 2016 Hyundai Sonata Hybrid, and the 2017 Hyundai Elantra. For the modern driver, the new 2017 Hyundai Santa Fe and the 2017 Hyundai Santa Fe Sport is sure to impress! Save some green without compromising any features with the 2016 Hyundai Elantra. Each of them has great fuel economy, modern exterior designs, and MSRPs that'll make you smile. Visit us today to see these two sedans as well as the other amazing Hyundai car and SUV models in our new inventory.
Used Inventory
We are constantly updating our pre-owned vehicle inventory at Murdock Hyundai by adding popular used makes and models of cars, trucks, and SUVs. In pre-owned used inventory, drivers will find vehicles from automotive manufacturers like Chevrolet, Ford, Honda, Toyota, and many more. Furthermore, we want to provide every driver in Murray, Salt Lake, and Sandy, UT with a fair opportunity to obtain reliable transportation. For drivers on a fixed income, we have a particular section of our pre-owned inventory where each vehicle is priced at $10,000 or below.
Financing
One of the services we provide at Murdock Hyundai is to help our customers apply for credit. We have a reputable finance center where we employ friendly financial experts who love nothing more than to help our customers get the best deals possible. These experts work with each of our customers one-on-one to identify the most favorable vehicle loans, finance packages, and lease agreements available. No matter what your credit score is now or what your financial circumstances were in the past, we show the same concern for every driver who shops at our dealership. Also, to help expedite the process, we've made our application for preapproved financing accessible on our website. Drivers can now apply for credit at Murdock Hyundai safely and securely from the privacy of their homes.
Service/Parts
Getting routine maintenance performed on your Hyundai vehicle in our service center is important for ensuring that your prized car lives a long and healthy life out on the roadways. Especially here in the Murray, Salt Lake, and Sandy, UT areas, the cold winters can take a toll on cars. In cases where a vehicle needs repair work, the certified technicians in our service center can do the job correctly and honestly. Meanwhile, our parts department allows you to order any parts or accessories your car may need directly to our dealership, where we can install them for you. We encourage you to do your new or used car shopping at Murdock Hyundai in Murray, UT, but we also want you to know that you can continue to count on us for any forms of automotive-related help long afterward. With our dealership, there are "No Regrets." That's our promise.